Silent Fitness and Silent Yoga
Quiet Events is Powering your Favorite Fitness Classes! 
Quiet Fitness is all about working out and dancing to music while wearing a pair of wireless headphones. You are in control of the volume and the type of music you want to hear. Wearing headphones also makes practicing social distancing super easy in outdoor fitness settings.
Using a dual mobile transmitter, overhead the head mic, belt clips, and silent disco headphones,  instructors can allow members to sweat six feet away from each other, without needing cumbersome speakers, or wired microphones.
What types of classes can be silent? 
If you can coach it, you can turn it into a silent class. From Silent HITT, to Silent Zumba, to Silent Yoga, create the space people need to comfortably workout while controlling the volume of the music and instructors' commands on their personal headphones.
How can I host silent fitness classes? 
Request a quote from one of our seasoned sales professionals to get the exact pricing and set up you need to generate revenue for your gym or fitness studio.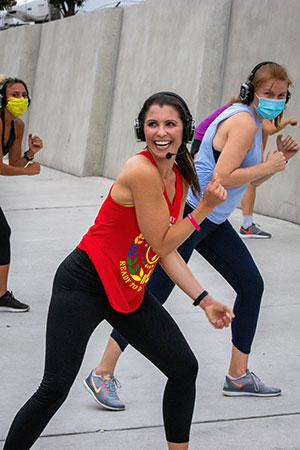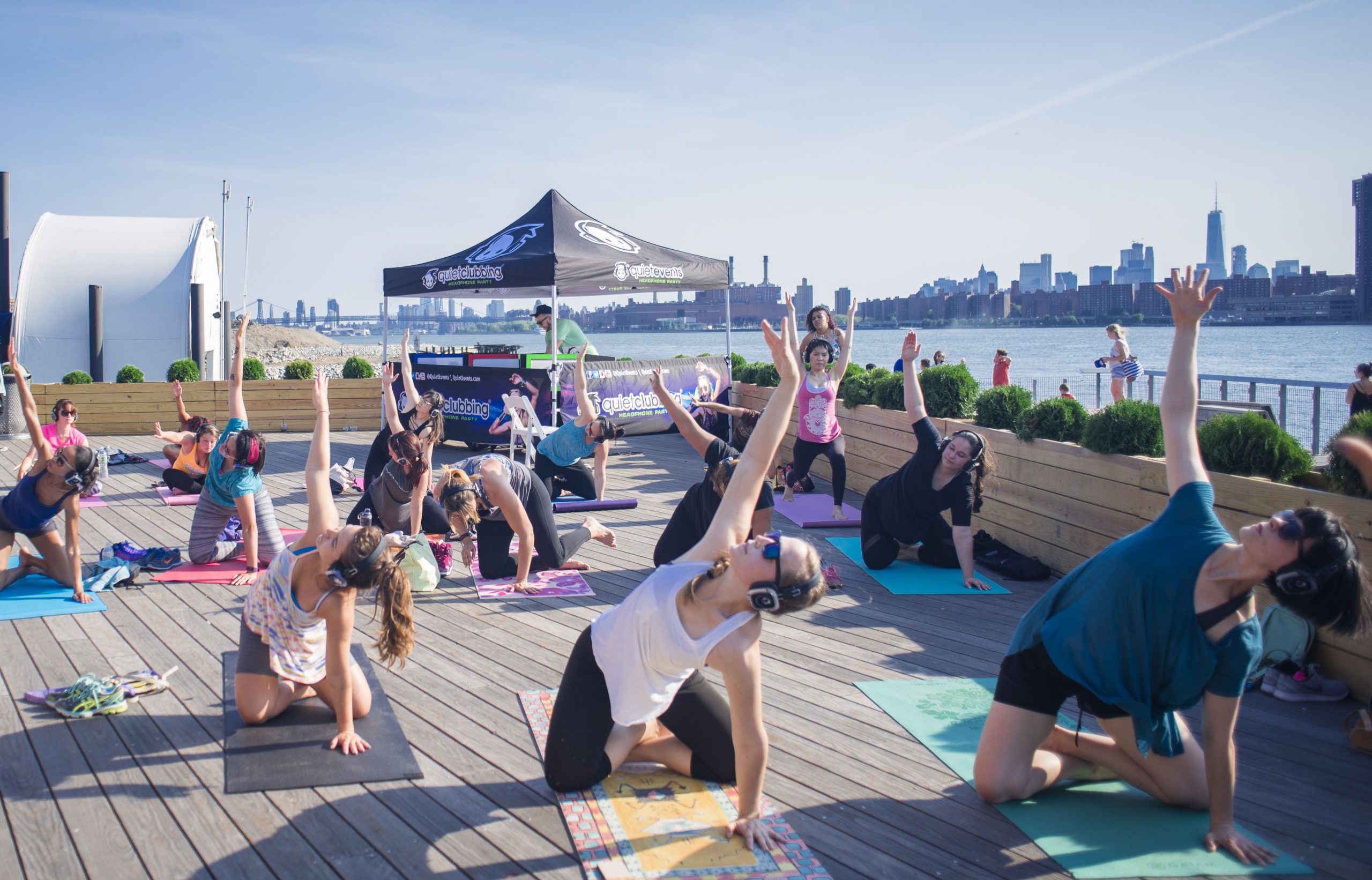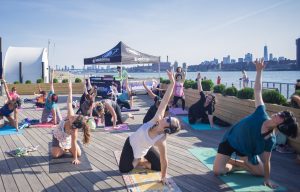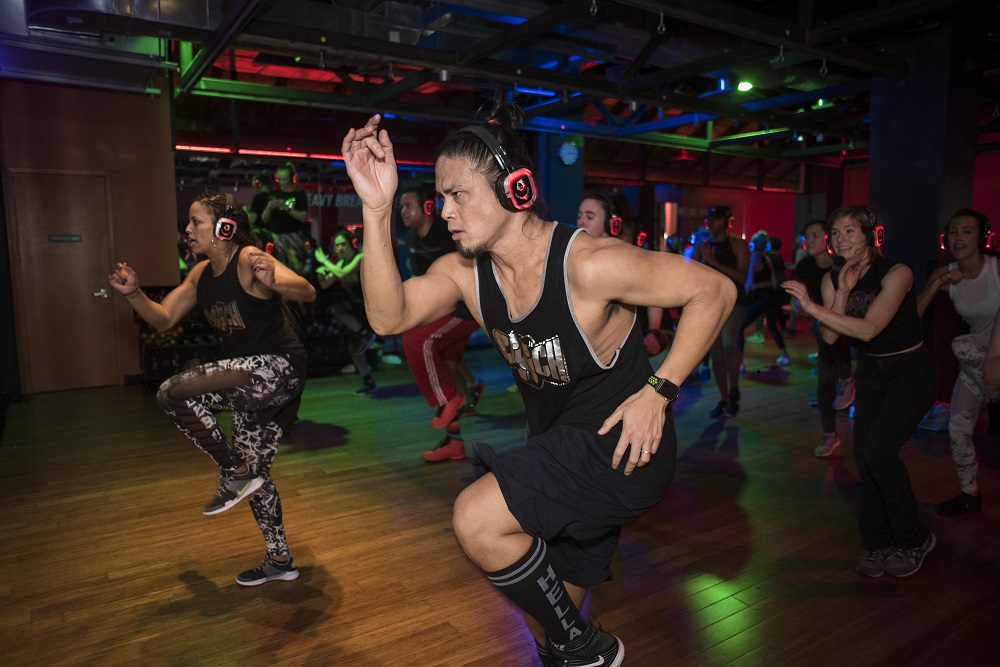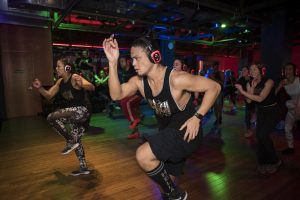 Hear the coaches commands through the headphones
Create 3 different moods with music
Host 3 styles of classes in one
Can be done anywhere
It is pure fun!