Silent Fitness and Silent Yoga
Why us?
5 Star reviews on Yelp & Google
Hundreds of rentals monthly
25,000+ headphones
Offices globally
24 x 7 Support

Silent Fitness
Quiet Events is Powering your Favorite Fitness Classes! 
Quiet Fitness is all about working out and dancing to music while wearing a pair of wireless headphones. You are in control of the volume and the type of music you want to hear. Wearing headphones also makes practicing social distancing super easy in outdoor fitness settings.
Using a dual mobile transmitter, overhead the head mic, belt clips, and silent disco headphones,  instructors can allow members to sweat six feet away from each other, without needing cumbersome speakers, or wired microphones.
What types of classes can be silent? 
If you can coach it, you can turn it into a silent class. From Silent HITT, to Silent Zumba, to Silent Yoga, create the space people need to comfortably workout while controlling the volume of the music and instructors' commands on their personal headphones.
How can I host silent fitness classes? 
Request a quote from one of our seasoned sales professionals to get the exact pricing and set up you need to generate revenue for your gym or fitness studio.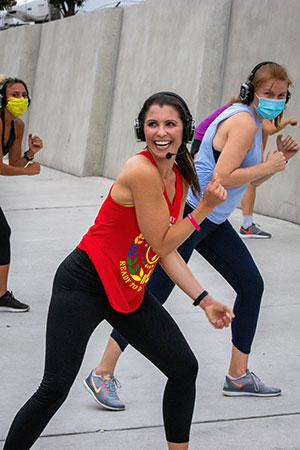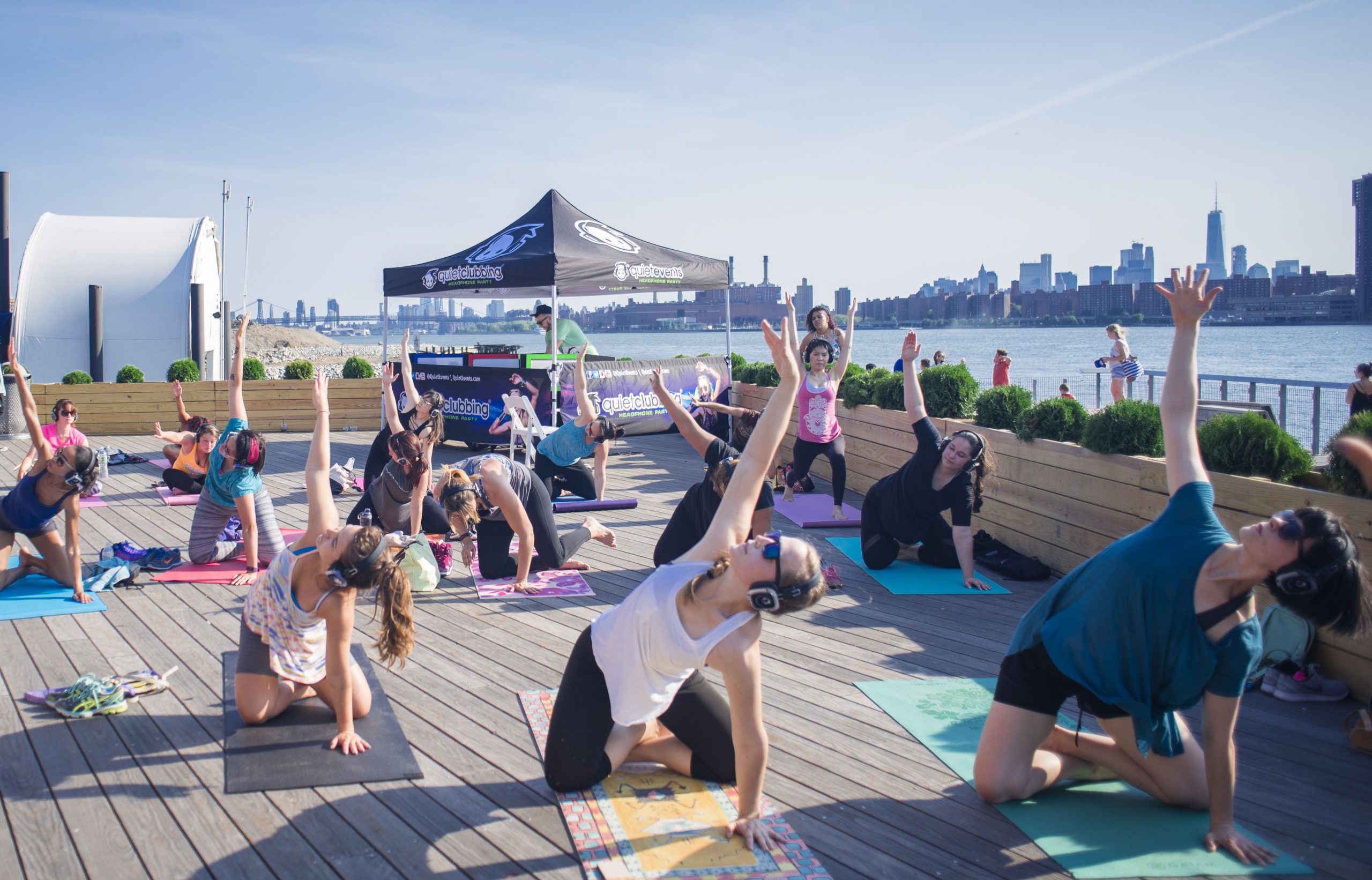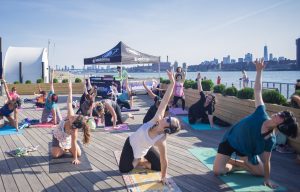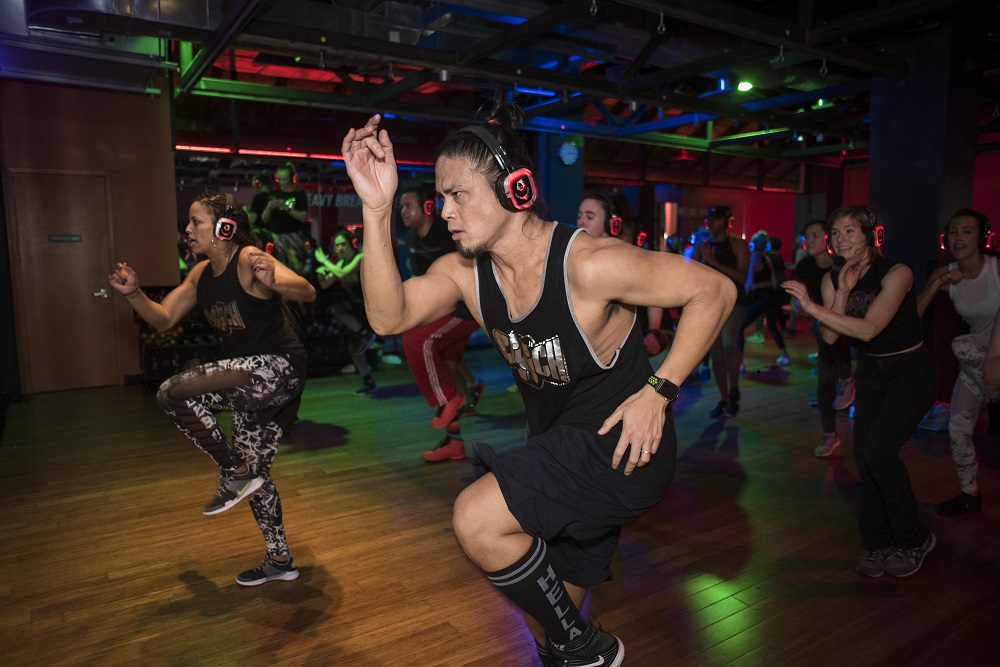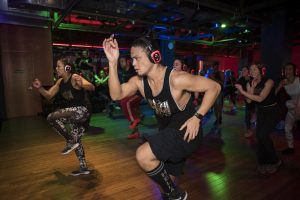 Hear the coaches commands through the headphones
Create 3 different moods with music
Host 3 styles of classes in one
Can be done anywhere
It is pure fun!
Headphone Styles

Our Equipment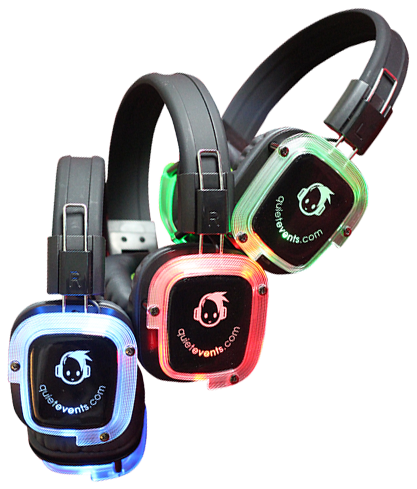 Party
Superb base for those high intensity silent fitness class that you want to feel the music throughout your body.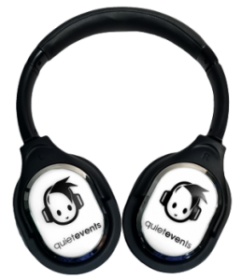 Corporate Elite
The perfect SilentYoga headphone that has HD audio quality that sounds amazing when talking over relaxing music.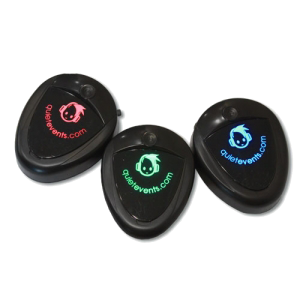 Belt Clips
Don't want to use our headphones? no problem, Bring your own headphones and connect into our system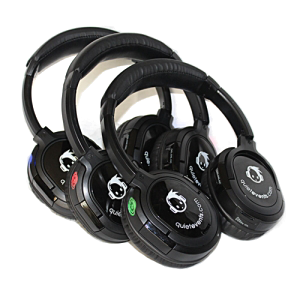 Corporate
Looking for a headphone that doesn't have huge LEDs on them, then this is your style headphone.

Benefits of

Our Equipment
Branding
Make your event stand out by adding your logo to the headphones and our exclusive check-in /out system.
Sell this space to a sponsor to help cover the rental costs.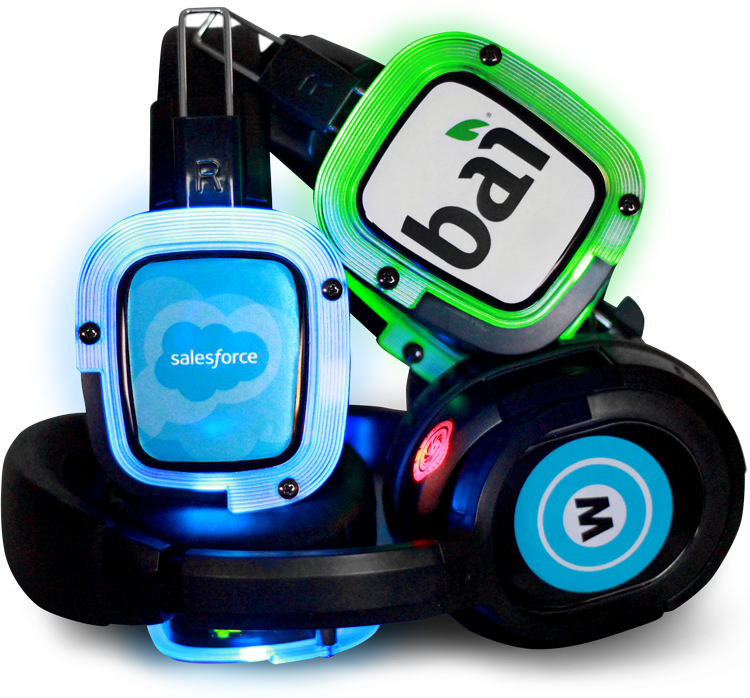 Get a Quote today!
Can't wait? Call (800) 833-9281