One in / One Out
In venues that only have one entrance and exit, this could be an option. Best used for friends and family gatherings when the risk of loss is minimal.
PROs
Quickest way to check in/out headphones (short / no lines)

Manage hundreds/thousands with less staff members

The party-goer doesn't need a credit card or ID

Increased customer satisfaction
CONs
Very hard to ensure all headphones will be returned

Headphones may be not be returned and you have to find it throughout the venue
ID Binder
A Quiet Events card is handed out in exchange for a physical ID like a license or credit card that is kept in a binder. Works great for smaller public events.
PROs
It's quick to swap an ID for a headphone.

At the end of the night you have all the IDs of people who need to return headphones.
CONs
Need a lot of staff & ID binders the larger the event.

Keeping physical ID's is risky in the event they are stolen or handed out to the wrong person.

Some states are not permitted to take a physical possession of an ID.

If there is a large amount of people at the end it takes a lot longer to find the ID, causing a longer line.

More challenging for parents that have kids, since they would need to provide more then one ID.

If someone loses their ID card, it causes longer lines.
Tablet
All headphones are equipped with chips that allow for easy and quick check in/out by tapping the headphone to tablets.
PROs
Ability to customize the tablet with your logo & text message the party-goer receives.

1 party-goer can check out up to 10 headphones, making it much better for family friendly events.

Quick check out, by just tapping the headphone on the tablet and choosing the headphones that are returned.

Super Quick Check-in! In the event of rain or large venues the headphones can be dropped off in a bin and checked out after the event so there are zero lines.

If a headphone is lost, we can identify the individual and charge them.

Statistics – We can generate a report on how many people partied, how long they partied and other details.
CONs
Need WiFi coverage.

Need power for events over 5 hours.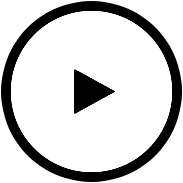 Electronic Security Gate
We install two gates connected to a comptuer.  Each headphone has a chip that when passed through the gate has the ability to ring, flash a light, and/or just display an alert on the computer screen to be discrete.
PROs
Ability to hand out thousands of headphones with no lines.

An unobtrusive anti-thief solution

Reduces the number of lost headphones.
CONs
More expensive to implement.

Requires a dedicated security & staff member to manage

Must have 1 entrance and 1 exit no larger than 5 feet.