Drive-In Movies / Concerts / Weddings
Why us?
5 Star reviews on Yelp & Google
We understand the challenges
25,000+ headphones
Licensed and Insured
24 x 7 Support

The Quiet Events TX-FM108 is perfect for any occasion that requires broadcasting out audio to a large group of people that have a FM receiver in their car or personal FM radios.
If someone does not have an FM receiver in their car, this system can be used in combination with our dual mobile transmitter and belt clip.
How does it work?
Plug in your audio device in the TX-FM108 using a 3.5mm cable. Then tune your FM radio receiver (car radio) to the same FM frequency on the transmitter.
For example,  tune the TX-FM108 to 106.80 as shown on the right and in your or FM device tune into the same frequency 106.80 to listen in.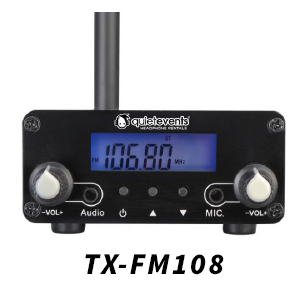 TOP BENEFITS
Better quality sound/control the volume
Ability to offer audio to those that are not in cars or do not have cars
Hear multiple languages in the same vehicle
Offer multiple content in the same car, up to 3 movies at once
Electric cars can turn off if needed, as the sound comes from the transmitter.
Avoid car batteries dying, just from using the radio.
Headphone Styles Our Equipment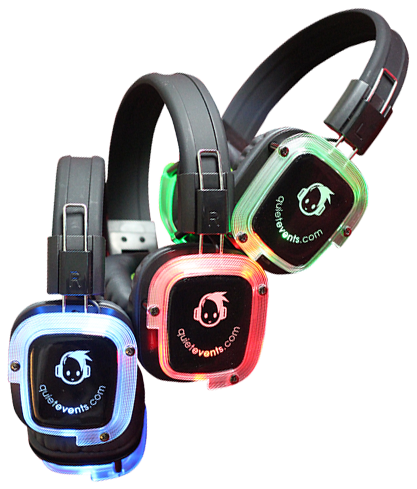 Party
Superb base for those high intensity silent fitness class that you want to feel the music throughout your body.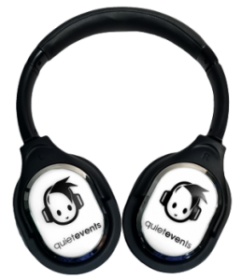 Corporate Elite
The perfect SilentYoga headphone that has HD audio quality that sounds amazing when talking over relaxing music.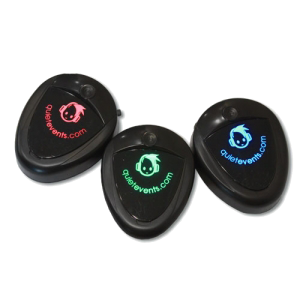 Belt Clips
Don't want to use our headphones? no problem, Bring your own headphones and connect into our system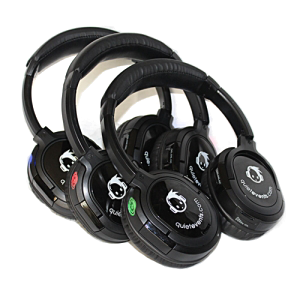 Corporate
Looking for a headphone that doesn't have huge LEDs on them, then this is your style headphone.

Benefits of Our Equipment
Branding
Make your event stand out by adding your logo to the headphones and our exclusive check-in /out system.
Sell this space to a sponsor to help cover the rental costs.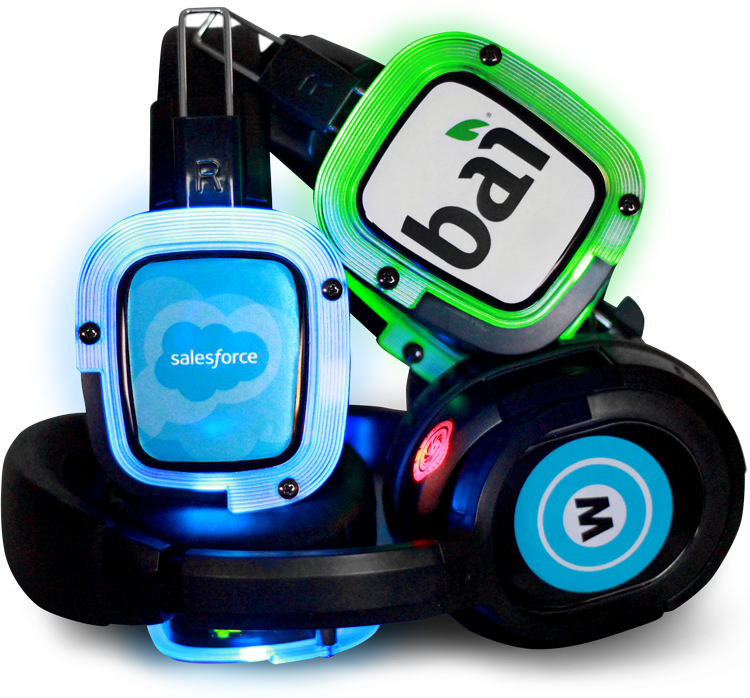 Get a Quote today!
Can't wait? Call (800) 833-9281