With gyms, fitness centers, dance and yoga studios, and other health and wellness businesses closed around the world, people are looking for ways to get fit, while still staying socially distant.
If you are working from home, you may find that you are sitting for more extended periods. Changes in your daily routines, such as caring for children who are home from school, may make it more challenging to find time to exercise.
You want to stay fit and not put on the quarantine 15, but how can you do that if your favorite fitness classes are canceled?
Quiet Events has the solution to get you off of Zoom and into a real live fitness class.  Gyms and fitness studios around the world are buying and renting Quiet Events silent disco headphones and wireless microphones so that instructors can now coach their students in an outdoor setting while staying socially distant during working out.
Not only can the members hear music streaming into their headphones, but the instructor can also save their voice, by calling out commands into the microphone, and the member won't lose a beat.   Plus since the audio is going into the headphones, you won't get any noise complaints from your neighbors.
I am a personal trainer, how can I help my clients stay fit during the pandemic?
Go to QuietEvents.com for a quote today so they can walk you through your options.  They can send you the equipment or you can pick up headphones at one of their offices around the US and Canada and they can show you exactly how easy it is to teach a class with silent disco headphones.
How can I workout during COVID 19?
Reach out to your favorite gym or fitness studio that has closed due to the pandemic. Let them know you will feel safe by wearing these headphones in an outdoor space so you can avoid the dreaded corona cushion!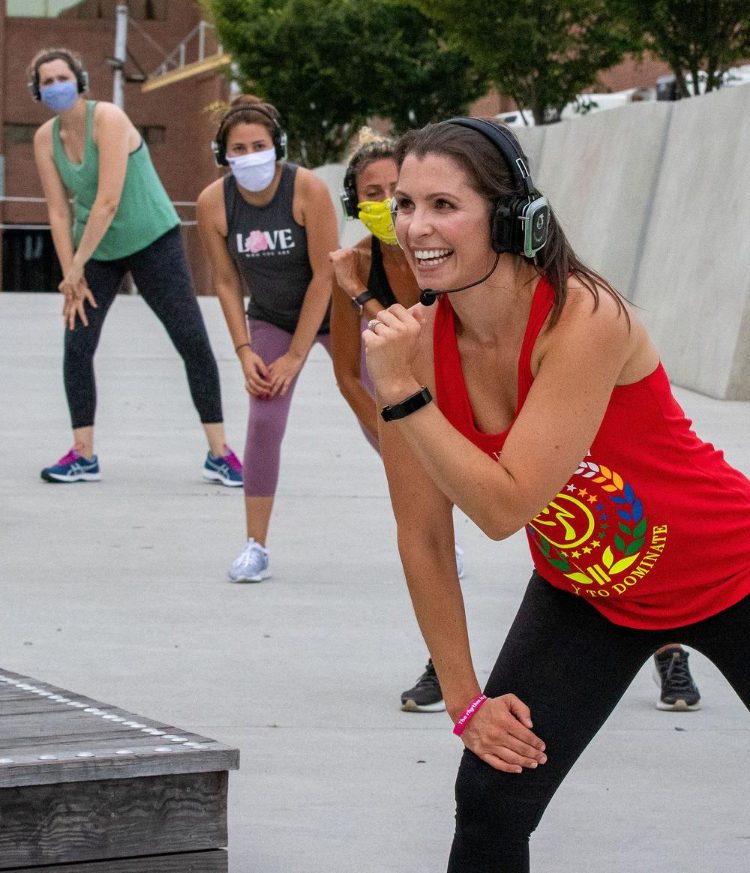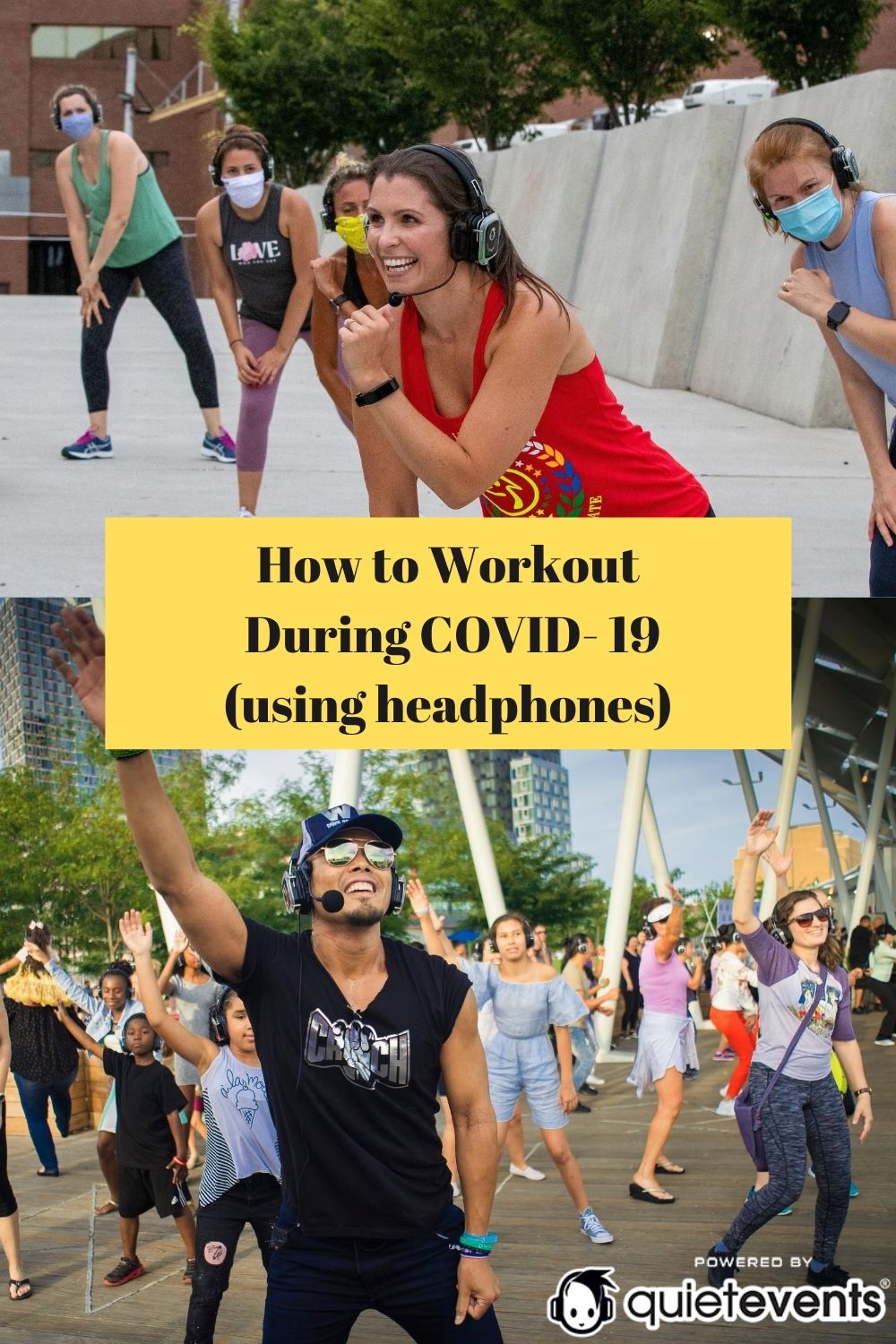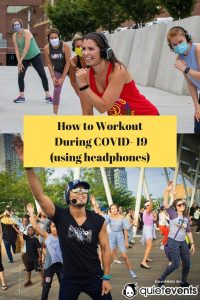 I am a gym owner, how can I host a silent disco fitness classes during COVID-19?
You can host fitness classes anywhere!  In a park, on the beach, or even your facilities' parking lot.  Mark spaces on the ground so your members can feel safe by standing six feet away from the other members.
With Quiet Events Silent Disco technology, you have the ability to switch between multiple channels which could be different music or an entirely different class happening at the same time by multiple live instructors.
Safety and keeping everything sanitary is key!  Quiet Events offers the ability to wear belt clips if the guests would prefer to use their own headphones. They also sell disposable covers for the silent disco headphones so the guests can feel 100% protected.
Many fitness studios are also purchasing equipment to sell to their clients so they have their own pair to use at every class.  Quiet Events has the world's first Silent Disco RF/Bluetooth version so people can use their headphones with their phones when not in the class!