Remember those awkward school dances where guys were on one side and girls were on the other?  Or were you the "uncool" kid that stood on the sideline holding up the wall while others were dancing together on the dance floor?
April is here which undoubtedly means that prom season is right around the corner. While prom is still highly regarded amongst teens, schools are looking for ways to spruce up the centuries-old tradition. After all, to keep adolescents interested, one needs to keep up with the ever-changing times. With that, a silent disco is a great option for your prom or for the next school gathering. Let's dive into a few of the reasons why this is the case.
Music selection is a huge component as to why so many people love silent discos. We all have different music tastes and silent discos allow guests to indulge in their favorites, simultaneously. Children included, have different music tastes but sometimes feel like they need to conform and listen to what their friends are listening to. Since a silent disco has 3 different channels to choose from, they can listen to what they want to and still be with their friends who may be listening to something else.
Silent discos have been known to reduce the normal awkwardness of school dances. With headphones on, listeners become fully immersed in the music and let loose a bit; they feel okay to dance, sing, and enjoy themselves. Those that would normally hold up a wall are more inclined to join in on the dance floor.
While many enjoy the party atmosphere created by blaring speakers, others prefer a scene where they can easily hold a conversation with their friends without the excess noise. Yet another reason why teachers and parents love to throw silent discos at their schools.
What makes a Quiet Events silent disco the best? We make the experience more than just a party; it's like an interactive show. There's more going on than just wearing headphones and listening to music. We pride ourselves on crowd engagement from our stellar DJ's. It makes kids focus more on the show and worry less about bullying or shaming, as you might see at a normal dance.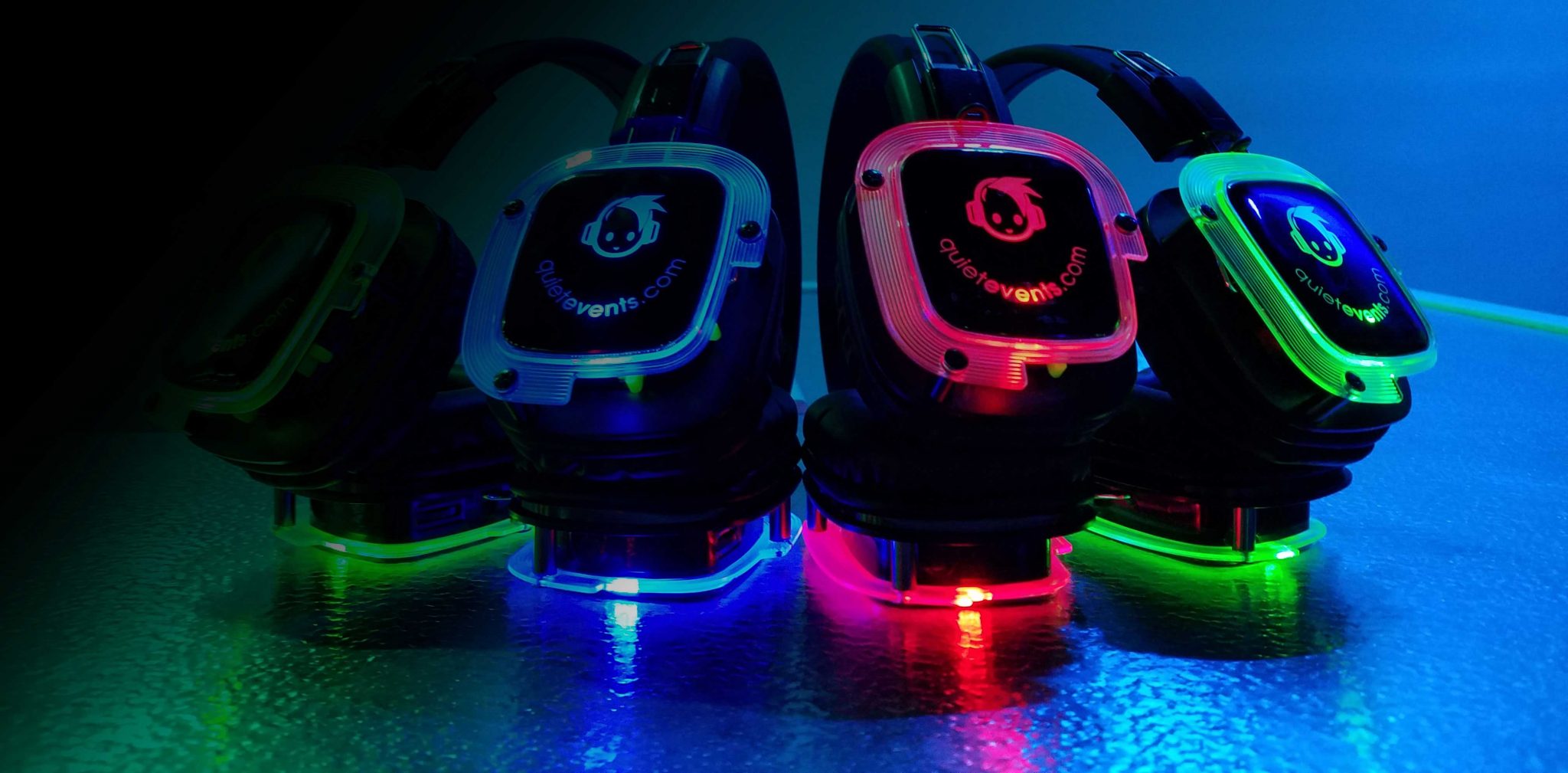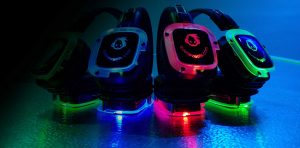 Silent discos are great for school dances and proms because they create a safe and communal environment that everyone can enjoy. These events bring out all of the student body, from the socialites to the introverts and the athletes to the mathletes. Hopefully we can help create that experience for you [and your students].
Take a look at our rentals page for more information on how to make it all possible. Don't forget to inquire about our 10% discount for schools and non-profits.